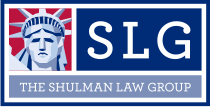 President-elect, Joe Biden's victory has signaled a new and more hopeful era for immigrants.  Biden's pro-immigration stance has translated into his well-articulated pledges to reverse the sweeping anti-immigrant policies and xenophobic changes President Trump has made to the American immigration system.  Indeed, Biden's position paper on Immigration contains 51 bullet points that fill 22 pages where he explicitly states his mission to reenact pro-immigrant Obama-era policies.
According to a July 2020 report set forth by the Nonpartisan DC-based authoritative research thinktank the Migration Policy Institute, the Trump administration has undertaken more than 400 executive actions on immigration.  They have included the cancellation of DACA (Deferred Action for Childhood Arrivals), tougher border and interior enforcement, restricting asylum, slashing refugee visas, and creating the Remain in Mexico policy. Within his first 100 days, Biden says he would implement a wide range of policies which include, but are not limited to, the following steps: "fully reinstating DACA, not another mile of border wall, no more separating families, and no more prolonged detentions or deportations of peaceable, hardworking migrants."
At the Shulman Law Group, we stand together with our immigrant clients, with immigration advocacy organizations, immigration policy experts, and with immigration attorneys nationwide in saluting President-elect Joe Biden for his passionately humane pro-immigration stance. His commitment to enacting important legislation as a counter to the anti-immigrant policies under the Trump administration gives sound reason for optimism about proactive reforms.