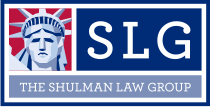 Alejandro Mayorkas, former Deputy Secretary of the Department of Homeland Security and former Director of the USCIS during the Obama administration, has been proposed by President-Elect Joe Biden as a leading contender to become both the first Latino and the first immigrant to lead the Department of Homeland Security (DHS), the third largest federal department in the United States. Indeed, Mayorkas, who was born in Havana, was forced to flee Cuba during Fidel Castro's 1959 Revolution.
Immigration attorney and advocate for the rights and protections of immigrants in the United States, Edward Shulman, of the Shulman Law Group praised Biden's pick due to Mayorkas' personal sense of identity as a political refugee from Cuba, his strong connection to the Hispanic community in the United States, and because he was integral to the implementation of the DACA program.  Shulman also noted that Mayorkas' selection signals that the incoming Biden administration will prioritize immigration policy with a pro-immigrant stance.
Biden's pick has likewise been lauded by immigration advocates across the country, Tom Ridge, who served as the first Secretary of Homeland Security under President George W. Bush, and Mayorkas' former boss, ex-Homeland Security Secretary Jeh Johnson.
It is important to note that while Mayorkas was previously confirmed three times by the Senate, he could, however, face backlash from Republican lawmakers.