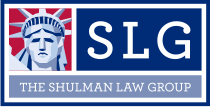 U.S. Immigration and Customs Enforcement (ICE) has announced that if F1 or M1 visa holders' institutions changed to a fully online format in the fall, these visa holders would need to leave the country or risk removal. ICE has offered that they could switch to an institution with in-person classes. If they are not currently in the country, they will be barred from entry. An F1 visa is issued to students who are attending a university or college in the U.S. M1 visa holders attend non-academic or vocational schools in the U.S. The Department of Homeland Security's most recent data demonstrates that there are over 1.1 million foreign students with active student visas; thus, ICE's decision affects quite a few people.
Many have opposed ICE's recent announcement. Harvard University's president, Larry Bacow said: "We are deeply concerned that the guidance issued today by US Immigration and Customs Enforcement imposes a blunt, one-size-fits-all approach to a complex problem, giving international students, particularly those in online programs, few options beyond leaving the country or transferring schools." Senator Elizabeth Warren expressed that "kicking international students out of the US during a global pandemic…[is] senseless, cruel, and xenophobic."
Given the sheer number of international students in the U.S., forcing all these students to go home is not without consequences. Firstly, most health experts agree that travel, especially air travel, should be avoided as much as possible right now. Sending up to 1.1 million people on planes to different parts of the world is very dangerous due to the current global pandemic. Secondly, given the differing countries of origin and varying time zones, continuing their education online would put these students at an extreme disadvantage to American students, if it is still possible to continue their education at all.
Another impact to consider from ICE's decision is the economic one. According to the U.S. Department of Commerce, in 2018 international students contributed $41 billion to the U.S. economy. Other data suggests that international students supported 458,290 jobs during the 2018-2019 academic year. If students drop out of their universities or decide to take their schooling and expertise to the labor force in their home country instead of in the U.S., the economy could lose a lot of money in a time when it is already suffering so much due to the pandemic. Furthermore, the U.S. would be deprived of advances in science, art, literature, and other fields to which immigrants contribute extensively.
At Shulman Law Group, we wish student visa holders courage and strength in continuing their education despite this challenge. Should this ban be enforced our office can help guide the student with other immigration options.