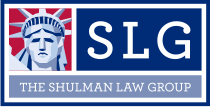 Cancellation of Removal is a form of deportation relief available to non-legal permanent resident aliens who are currently in Removal Proceedings. To qualify for this benefit, the undocumented individual must prove to an Immigration Judge the following: they have maintained continuous physical presence in the United States for 10 years or more, they have been of good moral character for the past 10 years, and their removal would result in exceptional and extremely unusual hardship to their United States citizen or lawful permanent resident spouse, child (under 21 years old), or parent. Ultimately, the goal is to prove that the individual deserves a favorable exercise of discretion by the Immigration Judge on the application. Those who are granted Cancellation of Removal will automatically be deemed a lawful permanent resident ("Green Card holder").
Cancellation of Removal is solely up to the Immigration Judge's discretion; thus, it is extremely important to prepare as strong of a case as possible. To determine whether the application should be granted or denied, the judge may consider many factors such as length of residence in the United States, family and community ties, community service work, and most importantly the exceptional and extremely unusual hardship.  Examples are an IEP for a child, diagnosis of autism for the child, dementia for the parent, or a severe medical illness for the spouse.
The accrual of 10 years of continuous physical presence stops as soon as the "Notice to Appear" (NTA) is issued. The NTA starts Removal Proceedings. To prove physical presence, the individual may provide any document that shows they were living in the U.S. such as lease agreements, mortgages, bills, bank statements, or taxes. To prove good moral character biometrics are taken by the Department of Homeland Security.  This will show if the person was ever arrested or convicted for breaking or violating any laws.  If they are not otherwise ineligible, then the goal is to provide as much documentation as possible to show that they have good moral character. Some positive factors in this regard include a history of paying their taxes or a lot of community service. Conversely, if there is a history of not paying child support payments, failing to pay taxes, etc. – this will work against them in terms of being a person of good moral character. Ultimately, it is up to the judge's discretion to decide whether they are of good moral character.
One of the most important parts of the application is showing that the qualifying spouse, parent, or child will suffer "exceptional and extremely unusual hardship" if the undocumented immigrant were to be removed from the country. They must prove through various documents that the relative will suffer harm beyond the "normal" suffering a separated family would experience. For example, imagine you are the single mother of a 6-year-old son who has a rare and serious type of cancer. If you can prove that he would not be able to receive the care he needs in your home country and that there is no one to care for him in the United States other than you, this could be a strong case of extreme hardship to a qualifying relative.
If you are currently in Removal Proceedings and believe you may qualify for Cancellation of Removal, please contact the Shulman Law Group to have an experienced team of immigration lawyers work on your case.