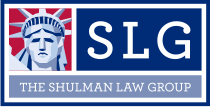 Parole in Place is a discretionary option of relief for the families of U.S. military members, veterans, and enlistees on decided on a case-by-case basis for "urgent humanitarian reasons" or "significant public benefit." Those who are granted PIP are given authorization to stay and work in the United States. Moreover, they are considered "paroled" into the U.S., which affects their eligibility to apply for a Green Card inside of the United States. Those granted Parole in Place can adjust their status to become a permanent legal resident if they have an immediate relative. This is a noteworthy benefit that does not apply to families of civilians. Those who qualify for this benefit are spouses, widow(er)s, parents, sons, and daughters of an active-duty member of the U.S. armed forces, an individual in the Selected Reserve of the Ready Reserve, or an individual who (whether still living or deceased) previously served on active duty or in the Selected Reserve of the Ready Reserve and was not dishonorably discharged. Stepchildren, adopted children, orphans, and children born out of wedlock count as qualifying relatives eligible for Parole in Place, too. An individual can only apply to PIP if they have not otherwise been admitted to the United States and there are no factors disqualifying them from admission. For instance, if they entered the United States legally but overstayed their visa, they do not qualify for Parole in Place since they already have been once admitted (although there is another option of relief entitled deferred action in this case).  This policy aims to prevent the separation of military families by allowing certain members to stay in the United States. In other cases, the immigrant must depart the country for consular processing, and depending on the case, this may trigger a 3 to 10-year bar on reentry due to unlawful presence. That is what Parole in Place avoids. PIP is an excellent option for people who entered without inspection/unlawfully.
To request Parole in Place, a completed Form I-131, with "Military PIP" handwritten instead of checking a box should be filed. Furthermore, evidence of the family relationship should be submitted, such as a marriage certificate or a child's birth certificate. If it is a spouse filing, proof of a bona fide marriage should be provided. USCIS needs evidence that the family member is a current or former member of the U.S. armed forced (i.e. the service member's military identification card). Any other favorable discretionary factors for USCIS to consider (such as character reference letters about the applicant) should be filed because ultimately each decision is made on an individual basis. Applicants must be physically present in the United States at the time of applying, but there is no specified time requirement for when they must apply. If the military family member is no longer living, the applicant must show proof of residence in the United States at the time of the military personnel relative's death.
Parole in Place is further beneficial because it may create a pathway for an immigrant who otherwise does not qualify to become a Green Card holder due to never being admitted, and who does not want to leave the country for consular processing and potentially trigger a bar on reentry. To apply for Adjustment of Status, one must be lawfully admitted into the United States. A granting of PIP allows an individual who has previously entered unlawfully to be eligible to get a Green Card because parole is considered an admission for purposes of adjustment. It must be made clear that a granting of Parole in Place does not grant a Green Card. All it does is create a pathway for certain immigrants who may have a qualifying member who could petition them for a Green Card, if they are not otherwise eligible for an Adjustment of Status. If the immigrant is ineligible for making a false claim to citizenship, for example, even after being granted PIP and with a qualifying relative to file a petition, he or she will still be ineligible for an Adjustment of Status.
Parole in Place for family members of military personnel is a significant immigration benefit that the government has implemented in order to honor the sacrifices of our military and prevent situations of stress (such as a family separation) that could adversely affect military personnel. The Shulman Law Group is here to help you and your family with any of your immigration needs. Should you find yourself with any concern, especially if you think you qualify for military Parole in Place, please contact us today.