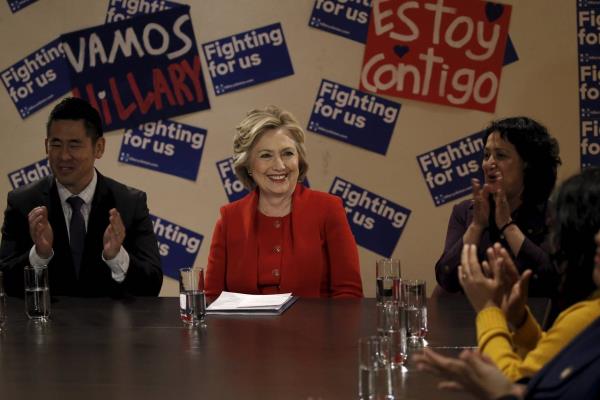 Clinton Proposes Formation Of New Office Of Immigrant Affairs
Presidential hopeful and Democratic Primary Front-Runner Hillary Clinton announced yesterday that if elected President, she would create a new "Office of Immigrant Affairs."  She explained that she would dedicate a place in the White House in which to coordinate integration policies across the Federal Government, explaining that her goal would be to ensure that "immigrants, refugees, and children become fully integrated members of their communities and country."  The New York State Immigrant Action Fund, who has strongly endorsed Clinton due to her track record on immigration issues and her unwavering pro-immigrant stance, supports Clinton's idea about the creation of an Office of Immigrant Affairs.
While critics of this proposal were quick to suggest that adding more bureaucracy would not help the immigration crisis, the Clinton campaign explained that the proposal was in direct response to recommendations of a 2014 formalized task force set up by the Obama administration which concluded that this was indeed a strong need.  Supporters of Clinton's proposed new immigration office explained that she is the first candidate to ever formally address the need for a broader push to helping immigrants in the United States.
New Jersey Immigration Lawyer, Edward Shulman, the founder of the Shulman Law Group, a premier Immigration Law Firm, spoke to Paterson, New Jersey residents yesterday in front of City Hall.  He was asked his response to Clinton's proposed new Office of Immigrant Affairs.  Shulman stated "On behalf of my past, current, and future immigration clients, whose lives are meaningful and who would benefit from increased support, I would like to praise Hillary Clinton's proactive approach to helping and advocating for immigrants. Whether or not the formation of a new Immigration office is the solution, it is certainly reflective of a commitment to helping immigrants, which I champion passionately."