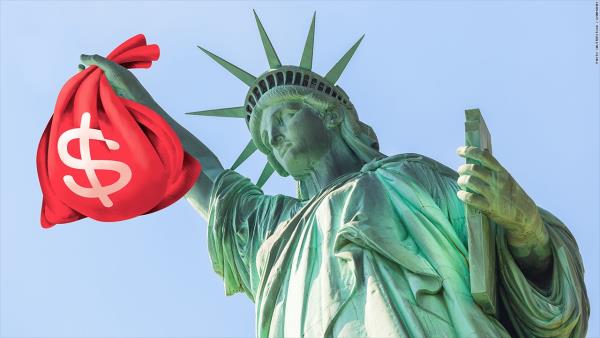 Immigrant Entrepreneurs And Consumers Add Billions To NJ Economy
Immigrants are integral to New Jersey's economy as workers, business owners, and taxpayers.  In fact, immigrants make up more than 1 in 5 individuals living in the State of New Jersey.  According to the U.S. Census Bureau, New Jersey has more immigrants than the population of the entire state of Nebraska.  According to the Fiscal Policy Institute and the Immigration Policy Center, the 2014 purchasing power of New Jersey's Latinos totaled $46 billion and the businesses they own employ more than 160,000 people at last count.  It is equally important to note that unauthorized immigrants in New Jersey pay taxes which help both our local and state economies.  For example, statistics from the Institute on Taxation and Economic Policy revealed that in 2012, illegal immigrants in New Jersey paid 613.4 million dollars in taxes, which included $276 million in sales taxes, $51 million in personal income taxes, and $286 million in property taxes.  Also noteworthy is the fact that, were unauthorized immigrants in New Jersey allowed to have lawful permanent residence, they would have paid over $700 million dollars in taxes.  These numbers are critically important to metabolize to dispel the false assumptions that immigrants are a bleed to our economy.  Not only do illegal immigrants help the economy but by helping to legalize New Jersey residents, our economy will be significantly boosted, as the data poignantly illustrates.
At the Shulman Law Group, LLC, located in Paterson, New Jersey, we are proud to assist our clients in legalizing their status, which not only helps them personally but helps them to contribute to our economy.  Once we assist our clients in obtaining work authorization, it is deeply rewarding to see how they find rewarding jobs, start businesses, employ citizens, and aid in business development and fiscal growth within the United States.