JULIAN CASTRO EMERGES AS THE MOST PASSIONATE PROPONENT OF IMMIGRATION REFORM DURING FIRST OF DEMOCRATIC PRESIDENTIAL DEBATES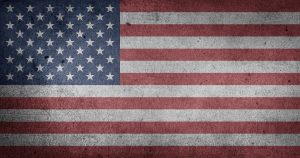 Political pundits and commentators are not only touting Julian Castro as the winner of the first Democratic presidential debate, but the most informed and outspoken proponent of comprehensive immigration reform among the large field of candidates. Noteworthy is the fact that Castro was the first presidential candidate to put forward a comprehensive immigration plan and to define immigration as central to his campaign. In fact, when asked about what he would do in his first hundred days of office if elected president, Castro said that he would sign an executive order to eliminate President Trump's "zero tolerance policy, to honor asylum claims, to develop a pathway to citizenship for undocumented immigrants, and to repeal section 1325. Importantly, he highlighted his humanistic stance in discussing how illegal entry into United States should be a civil offense and that we should not criminalize desperation.
Interestingly, Castro was quick to acknowledge cracks in Beto O'Rourke's knowledge of the fine nuances of immigration reform. In particular, he called out O'Rourke for failing to discuss the import of repealing section 1325, which the current administration has been utilizing to justify separating families at the border. Notably, both Senators Warren and Booker support repealing Section 1325.