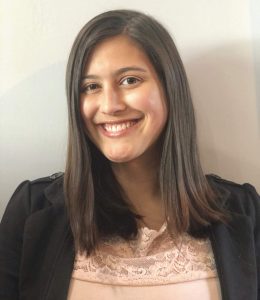 At the Shulman Law Group, we would like to take the opportunity to recognize and express our gratitude for this year's summer Immigration Law Intern, Kaylan Purisima.  We wish to extend a sincere thank you to Kaylan for her stellar work ethic, her passion for the field of immigration law, and her exceptional analytical and writing skills.  Particular appreciation is extended to Kaylan for her assistance with conducting research and writing blogs for our firm's website to aid current and future immigration clients.
Kaylan came to the Shulman Law Group with an impressive college resume as an Honors Student from Villanova University.  On campus, she is the co-President of Amnesty International and No Lost Generation, is an Honors Ambassador, and is an active member of the Filipino American Student Association.  Her training and skill set developed and cultivated at Villanova translated into her noteworthy efficacy in the workplace.  Her commitment to immigration advocacy and interest in pursuing a career in Immigration Law was evident during her summer internship at our law firm and we are delighted to nurture her interests and professional goals.
The Shulman Law Group enjoys giving bright and talented college students the chance to experience the inner-workings and daily operations of an Immigration Law Firm and, in return, we benefit from their fresh insights and hard work.  We believe in the import of supporting and encouraging immigration advocacy and in promoting future leaders in a field about which our firm feels so passionately!  We invite all interested college and law students to consider interning with our firm.
Thank you Kaylan and Good Luck in your future academic and professional endeavors!