AS TRUMP DELAYS CONTROVERSIAL IMMIGRATION TACTICS, OFFICIALS IN NEW JERSEY ARE DOUBLING DOWN ON SUPPORT FOR IMMIGRANTS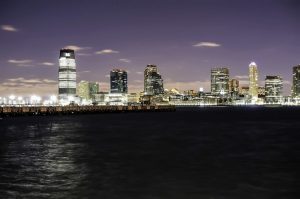 Officials in New Jersey are pushing back against President Trump and his recent threats of ICE raids and mass deportations. In particular, yesterday, Mayor Ras Baraka of Newark, New Jersey was joined by the ACLU executive director in an official press conference outside of City Hall where they condemned any activities relating to separating undocumented families.
Even though President Trump announced that he was delaying these controversial actions for two weeks pending congressional negotiations, Mayor Baraka and other local officials re-affirmed their strong support for undocumented immigrants and opposition to any mass deportation efforts.
Baraka stated that New Jersey intends to hold the proverbial line in standing with immigrants and denouncing the President's immigration threats as "inhumane and wrong."
When interviewed about the press conference Immigration Attorney Edward Shulman of the Shulman Law Group stood in firm support of Mayor Baraka and his colleagues from the New Jersey Urban Mayors Association. Attorney Shulman stated "In thinking about this great country of ours, one of the things about which I have always been proud is our humanitarian spirit and willingness to welcome and accept others. The danger in becoming elitist, xenophobic, and isolationist is that we send a message to the world that we are a selfish and intolerant country which will have a trickle effect when we need our international friends. Representing humanity and adopting a spirit of acceptance has been our hallmark. The world is watching and evaluating how we treat people in our borders." Shulman also highlighted that "this is not just a moral issue, but also a legal one. Mass round ups and deportations without due process are simply unconstitutional."