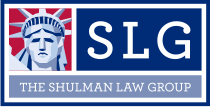 On Saturday, November 14, 2020, U.S. District Judge Nicholas Garaufis of New York ruled that because the acting secretary of the Department of Homeland Security (DHS), Chad Wolf, assumed his position unlawfully, his suspension of the Deferred Action for Childhood Arrivals (DACA) program, was consequently invalid. In Judge Garaufis's ruling, he wrote that the DHS failed to follow the appropriate mandated order of succession when then-secretary Kirstjen Nielsen resigned in April 2019.
The legal battle, partisanship, and socio-political controversy surrounding DACA has taken many twists and turns since President Obama set forth this protective program via Executive Order back in 2012. In fact, the Supreme Court intervened and, in June 2020, ruled in favor of immigrants covered under this program and rejected the Trump administration's request to remove it.  Unfortunately, the Trump administration violated the law by disobeying the Supreme Court verdict.
The combination of Judge Garaufis' verdict and President-elect Biden's commitment to reinstituting DACA offer significant hope to present and future DACA recipients.  At the Shulman Law Group, our team of DACA experts are prepared to answer questions and provide immigration counsel regarding DACA applications.
When asked via Teleconference about his views on the Federal Judge's decision, Attorney Shulman responded "DACA is a critically important program which shields eligible individuals from deportation.  The ruling applies to more than a million people, including more recent applicants and those seeking two-year renewals for protection under DACA.  We consider this a very hopeful sign for our deserving immigrant clients."