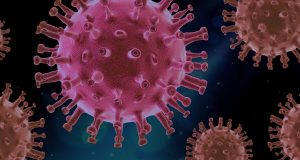 COVID-19 has greatly impacted the immigrant community both legally and medically. Almost all immigration appointments and hearings have been postponed. The limited Immigration Court hearings that are proceeding are exclusively for immigrants that are detained and can only be conducted via teleconference. In addition, the State Department has canceled all routine immigrant visa appointments at the Consulates and Embassies, U.S. Citizenship and Immigration Services (USCIS) had shut down all of its offices until June 4, 2020, and refugee admissions have been paused.
The Mexican-U.S. Southern border has been closed since mid-March, with all nonessential travel banned. Any asylum seeker or immigrant may no longer cross the border at this time. Because of this, the Department of Homeland Security's backlog of asylum claims has grown to over one million cases. There is also a backlog of approximately 700,000 green card holders who have applied for naturalization and are currently waiting for United States citizenship. USCIS has not conducted naturalization ceremonies or interviews since March, 2020.
The Trump administration has upheld the "Remain in Mexico" program. This has resulted in an abundant number of immigrants who are indefinitely stuck in Mexico, since most immigration hearings have been postponed. Border authorities have the power to expel migrant families at the border. Immigration and Customs Enforcement (ICE) has given detained families a very challenging choice: separate from their children and send them to a U.S sponsor or remain detained indefinitely as a family. These parents most likely do not want their children in the overcrowded and unsanitary detention centers, which increase their chances of becoming infected by COVID-19. Yet, choosing to separate from their children means they may never see them again.
While COVID-19 testing is purported to be open to anyone, a high number of immigrants have not gotten tested due to fear of deportation. Immigrants who have become infected are often unable to obtain proper medical care due to lack of health insurance. Under the CARES Act, undocumented immigrants do not receive stimulus money. These factors have led to grave consequences for undocumented immigrants.
In the future, immigrants should expect major delays with their proceedings. These delays will be even greater than usual due to the pre-existing backlog along with COVID-19 related delays. As immigration offices begin their re-opening process, they will do so with limited capacity. In other words, they will slowly work their way through the back log of pre-existing cases and will have limited ability to review new cases. This will create an arduous, indefinite process for immigrants.
The Shulman Law Group has been working remotely and will begin our re-opening process on June 15, 2020. We are here to assist you and your loved ones with any and all immigration needs while being sensitive to all the hardships that you have faced during this COVID-19 era.