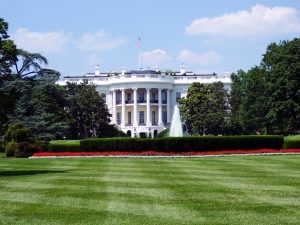 New Jersey-based Immigration Attorney Edward Shulman, founder of the Shulman Law Group and Immigration Counsel to the Aleph Institute, assisted in obtaining Presidential Clemency for Ronen Nahmani, a non-violent first-time offender who was convicted in 2015 of selling synthetic marijuana.
After analyzing the fact pattern and circumstances of the case, Mr. Shulman wrote a key memorandum of law explaining the salient immigration issues and specific immigration relief for which Mr. Nahmani would and would not be eligible. As a leading authority on the immigration consequences of crimes and the criminal-immigration law interplay, Mr. Shulman's expertise was especially critical in this case since Nahmani is an immigrant from Israel. Shulman's letter was notably vital for the White House Counsel to review in determining whether President Trump should exercise his Presidential Authority in granting clemency to Mr. Nahmani.
In explaining the commutation, in addition to the relevant legal issues, the White House noted the size of Mr. Nahmani's family, his wife's terminal cancer diagnosis, and the fact that he had no previous criminal history. Members of Congress and a broad cross-section of the legal community expressed support for the clemency for Mr. Nahmani.