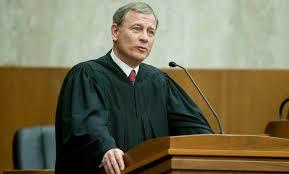 Speculations About How Chief Justice Roberts Will Rule On DAPA And Expanded DACA
Later this month, when the Supreme Court hears oral argument in United States v. Texas, the challenge to President Obama's executive action on immigration, all eyes will be on Chief Justice John G. Roberts, Jr.  Although Roberts is a conservative and there is some suggestion that the Justices will rule along their traditional conservative versus progressive lines, there is also speculation that Chief Justice Roberts may actually rule in favor of DAPA and expanded DACA.  If he were to rule in favor of upholding President Obama's executive action on immigration, it would not for ideological reasons or because of a pro-immigration stance, but because of his concern that the Judicial Branch is being used to further a political battle.  Indeed, Roberts has a track record of making it clear that his court comports itself in a manner that is "above politics,"  and he is often quoted as saying that he strives to keep a "partisan divide out of the judiciary." If Roberts were to conclude that the plaintiffs do have standing and then vote to invalidate the President's executive actions regarding DAPA and expanded DACA, it may look like Roberts' views on standing were being driven not by his view of the law, but by the politics of the case. Thus, if he should vote in favor of DAPA and expanded DACA, he would be sending a clear message that he does not want to sacrifice the Supreme Court's legitimacy in helping the Republican party score a short-term, politically motivated victory.
New Jersey Immigration Attorney, Edward Shulman, of the Shulman Law Group, keeps apprised of all immigration-related news matters as a National Mentor and Former Chairperson for the American Immigration Lawyers Association (AILA), an association of immigration lawyers established to promote justice, advocate for fair and reasonable immigration law and policy, and to advance the quality of immigration and nationality law and practice.  We urge our current and prospective clients to routinely read the Shulman Law Group's blog for current news on the Supreme Court's upcoming decision related to DAPA and expanded DACA in addition to other legislative changes in immigration law and policy.